Cerro Jug, Black Horn
Publication Date 3 September 2012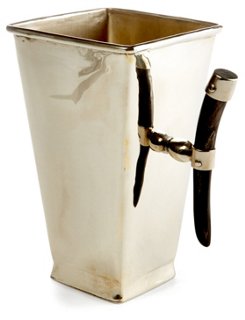 Rustic meets refined with this exquisite jug, crafted in gleaming alpaca silver and finished with a bold bone handle. Made in Argentina. Airedelsur marries elegant forms, artisanal character, and a sensual, earthy allure in its creations for the home. Native Argentinean craftsmanship joins modern refinement in a collection that brings a unique, organic style and opulence to everyday objects. Each piece is entirely handmade, relying on traditional natural materials such as rich woods, horn, alpaca silver, and leathers.
Available from One Kings Lane
Price: $ 129.00
Facebook Comments:
Brit Morin is helping UNIQLO launch its San Francisco store with a new ad campaign and pre-opening appearance with COO Yasunobu Kyoguko and Refinery29.
Bita Daryabari requests help for Relief International's efforts in disaster relief in Iran after the August 11 earthquake.
Take a glimpse at a day in the life of Sobia Shaikh as she sources fabrics in Pakistan for her new ISLY handbag collection.
Ann Getty: Interior Style, the gorgeous new book by Diane Dorrans Saeks, is the must-have book of the fall.
Author Camille Paglia will be speaking about her new book, Glittering Images, in the San Francisco Bay Area on October 24, 2012.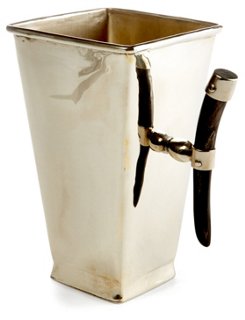 Cerro Jug, Black Horn
Rustic meets refined with this exquisite jug, crafted in gleaming alpaca silver and finished with a bold bone handle. Made in Argentina. …

Set of 6 Paris Bubble Flutes, Yellow
A festive, champagne-worthy occasion deserves an equally joyful glass. Etched bubbles mimic the champagne these colorful flutes hold. The …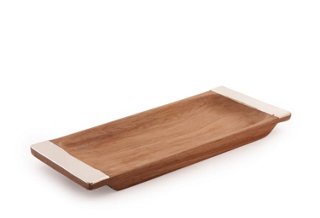 Pacara Wood Tray, Medium
Touches of alpaca silver flank each end of this beautifully grained Pacara wood tray, for a beguiling interplay of earthy and exquisite. …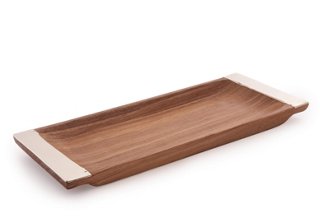 Pacara Wood Tray, Large
Click Pin it to share this product on Pinterest! Touches of alpaca silver flank each end …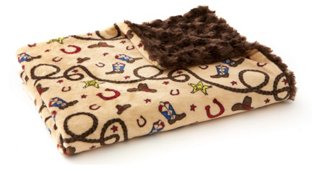 Little Cowboy Baby Blanket
Click Pin it to share this product on Pinterest! The baby will be entranced by the …