Little Cowboy Baby Blanket
Publication Date 3 September 2012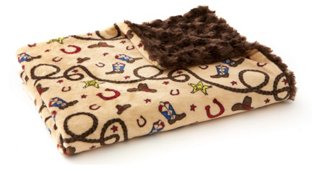 Click Pin it to share this product on Pinterest! The baby will be entranced by the colorful cowboys on one side of this blanket (and mom will be pretty charmed, too). Tourance is rightly famous for their rosebud baby blankets–with a silky soft design that is also machine washable, there's no smarter (and more luxurious) choice for the baby. This cowboy blanket reverses to a solid rosebud side for the ultimate in style and comfort. Made in the USA. There's a reason Tourance blankets provoke oohs and ahhs at baby showers. A Tourance blanket has a heavenly texture that falls somewhere between flower petals, down, and faux fur, making it a must-have for the stroller, car seat, or just cuddling up at home.
Available from One Kings Lane
Price: $ 25.00
Facebook Comments:
Brit Morin is helping UNIQLO launch its San Francisco store with a new ad campaign and pre-opening appearance with COO Yasunobu Kyoguko and Refinery29.
Bita Daryabari requests help for Relief International's efforts in disaster relief in Iran after the August 11 earthquake.
Take a glimpse at a day in the life of Sobia Shaikh as she sources fabrics in Pakistan for her new ISLY handbag collection.
Ann Getty: Interior Style, the gorgeous new book by Diane Dorrans Saeks, is the must-have book of the fall.
Author Camille Paglia will be speaking about her new book, Glittering Images, in the San Francisco Bay Area on October 24, 2012.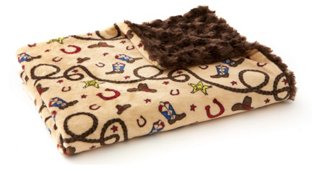 Little Cowboy Baby Blanket
Click Pin it to share this product on Pinterest! The baby will be entranced by the …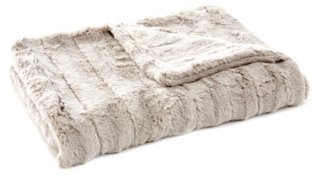 Channel Baby Blanket, Silver
This lovely silver blanket has an extra-plush feel, rendered in a channeled texture. Perfect for baby shower gifts! Made in the USA. …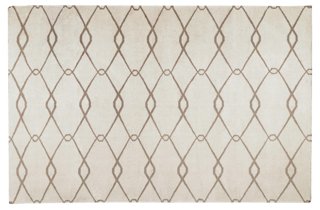 8×11 Orion Rug, Ivory/Taupe
Handwoven in India from the finest wool, this rug is at once fashionable and durable, with an ability to update the decor …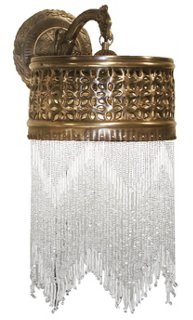 Damascus Sconce
A falling rain of glass beads is held in form by the great jaws of an ornamental griffin. This sconce can be hardwired and …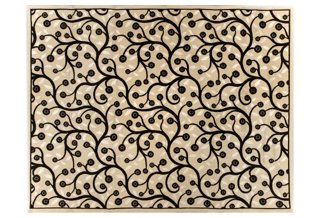 9′x12′ Elzbute Rug
Whimsical graphic vines twist their way through a field of cream and beige. Made with an Aubusson technique, this rug is quite durable …