Sovereign of the Seas magazine warship takes almost three years to build
Publication Date 3 September 2012
A NEW mag is helping keen model makers craft their very own mini warship – but with 135 issues it will take LONGER to build than the real thing. Not only will Sovereign of the Seas take two years and seven months to build, but model kit will cost more than a whopping £800 to buy. After a cheap introductory offer of £1.99 for the first issue, each copy then costs £5.99. The weekly magazine shows how to create a replica model of the wooden Navy ship, launched in 1637. The original ship took 22 months to build — nine months LESS than the 110cm-long model. The launch issue is promoted by a slick television advert which promises a "high quality replica" of "one the most famous ships in British history". But a spokesman for pressure group Consumer Focus said: "The cost of these magazines can really mount up. …MORE
Click here to read the rest of "Sovereign of the Seas magazine warship takes almost three years to build".
A NEW mag is helping keen model makers craft their very own mini warship – but with 135 issues it will take LONGER to build than the real thing.
Not only will Sovereign of the Seas take two years and seven months to build, but model kit will cost more than a whopping £800 to buy.
After a cheap introductory offer of £1.99 for the first issue, each copy then costs £5.99.
The weekly magazine shows how to create a replica model of the wooden Navy ship, launched in 1637.
The original ship took 22 months to build — nine months LESS than the 110cm-long model.
The launch issue is promoted by a slick television advert which promises a "high quality replica" of "one the most famous ships in British history".
But a spokesman for pressure group Consumer Focus said: "The cost of these magazines can really mount up.
Finished ship … the final result is a replica of the 1637 model
Solent News & Photo Agency
"Publishers need to be upfront from the start about the number of issues people will have to buy, so the total cost is clear.
"Before taking on a long running subscription to make a ship or anything else, people should work out the final cost and decide whether they feel that is worth paying."
The magazine series includes detailed images showing how to put together the masts, rigging, guns and anchors.
The finished model measures 110cm long, 90cm high and 40cm wide.
Rashid Lalloo, who has run a model ship making website for ten years, said you could buy a similar model ready-made for around £300.
Expensive hobby … collecting all 135 editions of the magazine will cost more than £800
Solent News & Photo Agency
The 42-year-old, from Barnet, North London, said: "I imagine people will grow frustrated waiting so long to collect the parts and build it.
"Enthusiasts can buy a complete Sovereign of the Seas kit from a shop and complete it in a few months."
A spokesman for DeAgostini, the firm behind the magazine, said: "It is a tried and tested formula much appreciated by our loyal modelling fans."
Sovereign of the Seas was commissioned by King Charles I and launched in 1637.
She was known by the Dutch as the "golden devil" because of her stunning black and gold colouring.
Her career came to an end when she accidentally caught fire in January 1696.
Facebook Comments:
Brit Morin is helping UNIQLO launch its San Francisco store with a new ad campaign and pre-opening appearance with COO Yasunobu Kyoguko and Refinery29.
Bita Daryabari requests help for Relief International's efforts in disaster relief in Iran after the August 11 earthquake.
Take a glimpse at a day in the life of Sobia Shaikh as she sources fabrics in Pakistan for her new ISLY handbag collection.
Ann Getty: Interior Style, the gorgeous new book by Diane Dorrans Saeks, is the must-have book of the fall.
Author Camille Paglia will be speaking about her new book, Glittering Images, in the San Francisco Bay Area on October 24, 2012.
Espalma Diagonal Bath Sheet, White
Click Pin itto share this product on Pinterest! Crafted in a diagonal rib, this extraordinarily absorbent cotton bath …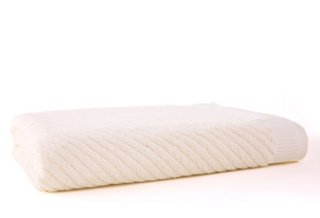 Espalma Diagonal Bath Sheet, Ivory
Click Pin itto share this product on Pinterest! Crafted in a diagonal rib, this extraordinarily absorbent cotton bath sheet …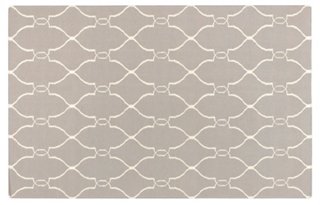 8×11 Pippa Rug, Gray
This rug is from a collection that makes a statement in flat weave, featuring rugs with designs running the gamut from lattice …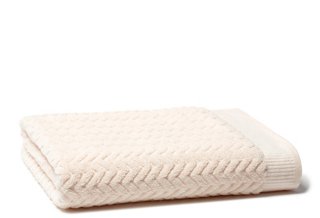 Zigzag Bath Sheet, Ivory
Click Pin itto share this product on Pinterest! Pamper your guests with fresh linens specially reserved for them. This …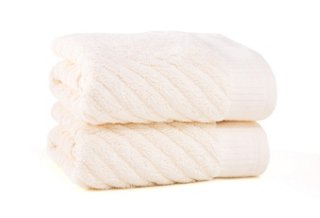 S/2 Diagonal Hand Towels, Ivory
Crafted in a diagonal rib, this set of two extraordinarily absorbent cotton hand towels will add chic texture to your decor, …