Faux-Fur Throw, Camel Sheepskin
Publication Date 5 September 2012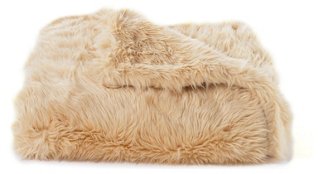 Rendered in a chic faux Mongolian sheepskin design, this throw is so soft it's almost decadent, with a heavenly texture that falls somewhere between flower petals, down and faux fur. Add a rustic-chic note to any bedroom or living room, not to mention an irresistibly sumptuous feel. The famously soft Tourance collection of throws and pillows is made in the USA in a variety of textures including rosebud and channel, elegant designs like fleur-de-lis and paisley or animal prints like faux chinchilla and rabbit. The pieces add depth, warmth, and luxury to any setting.
Available from One Kings Lane
Price: $ 25.00
Facebook Comments:
Brit Morin is helping UNIQLO launch its San Francisco store with a new ad campaign and pre-opening appearance with COO Yasunobu Kyoguko and Refinery29.
Bita Daryabari requests help for Relief International's efforts in disaster relief in Iran after the August 11 earthquake.
Take a glimpse at a day in the life of Sobia Shaikh as she sources fabrics in Pakistan for her new ISLY handbag collection.
Ann Getty: Interior Style, the gorgeous new book by Diane Dorrans Saeks, is the must-have book of the fall.
Author Camille Paglia will be speaking about her new book, Glittering Images, in the San Francisco Bay Area on October 24, 2012.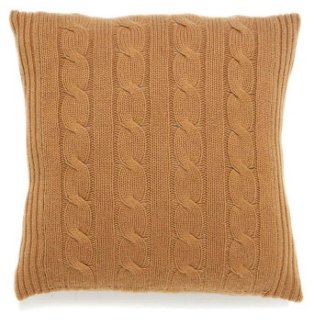 Cashmere Cable Knit 18×18 Pillow, Camel
Add a cashmere pillow to any seat, and turn that chair or couch into a sanctuary. This cabled cashmere pillow …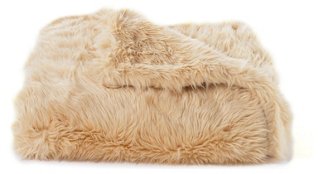 Faux-Fur Throw, Camel Sheepskin
Rendered in a chic faux Mongolian sheepskin design, this throw is so soft it's almost decadent, with a heavenly texture that falls …
24-Piece Glamour Flatware Set, Lilac
Chic and sophisticated flatware with a twist–these stainless steel utensils offer service for six and feature fun and colorful solid plastic …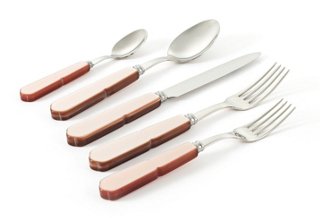 Gustave 5-Piece Set, Taupe
This stylish, dishwasher safe place setting includes a soup spoon, teaspoon, dinner fork, salad fork, and dinner knife. Colorful resin handles feature …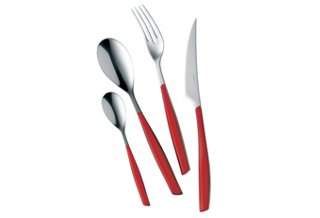 24-Piece Glamour Flatware Set, Red
Chic and sophisticated flatware with a twist–these stainless steel utensils offer service for six and feature fun and colorful solid plastic …