Gustave 5-Piece Set, Taupe
Publication Date 5 September 2012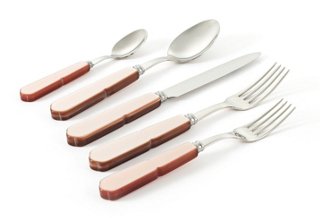 This stylish, dishwasher safe place setting includes a soup spoon, teaspoon, dinner fork, salad fork, and dinner knife. Colorful resin handles feature gentle indented details for a unique take on traditional flatware. High on style and low on maintenance, Sabre flatware dresses up the table with an elegance that's completely effortless.
Available from One Kings Lane
Price: $ 25.00
Facebook Comments:
Brit Morin is helping UNIQLO launch its San Francisco store with a new ad campaign and pre-opening appearance with COO Yasunobu Kyoguko and Refinery29.
Bita Daryabari requests help for Relief International's efforts in disaster relief in Iran after the August 11 earthquake.
Take a glimpse at a day in the life of Sobia Shaikh as she sources fabrics in Pakistan for her new ISLY handbag collection.
Ann Getty: Interior Style, the gorgeous new book by Diane Dorrans Saeks, is the must-have book of the fall.
Author Camille Paglia will be speaking about her new book, Glittering Images, in the San Francisco Bay Area on October 24, 2012.
24-Piece Glamour Flatware Set, Lilac
Chic and sophisticated flatware with a twist–these stainless steel utensils offer service for six and feature fun and colorful solid plastic …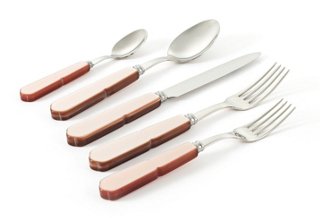 Gustave 5-Piece Set, Taupe
This stylish, dishwasher safe place setting includes a soup spoon, teaspoon, dinner fork, salad fork, and dinner knife. Colorful resin handles feature …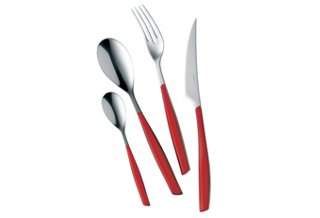 24-Piece Glamour Flatware Set, Red
Chic and sophisticated flatware with a twist–these stainless steel utensils offer service for six and feature fun and colorful solid plastic …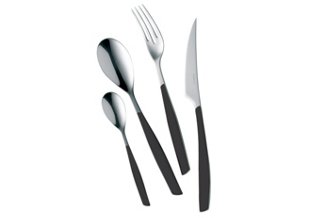 24-Piece Glamour Flatware Set, Black
Chic and sophisticated flatware with a twist–these stainless steel utensils offer service for six and feature fun and colorful solid plastic …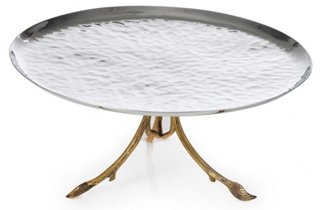 Footed Leaf Tray
Poised atop a leaf-like pedestal, this hammered silver tray serves as an elegant backdrop for any hors d'oeuvres you choose. With a legacy …