8′x10′ Logo Rug, Cocoa
Publication Date 6 September 2012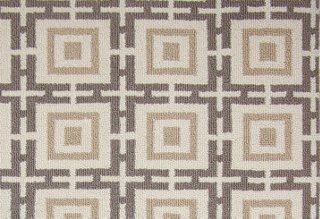 A large-scale, Eastern-inspired design is at once classic and contemporary. As such, this wool rug will work with a range of decor stylings. One of the most influential interior designers of his generation, David Hicks (1929-1998) has had a foremost influence on contemporary designers of both fashion and home. Early clients mixed aristocracy, media and fashion (Vidal Sassoon, Helena Rubinstein, the Duchess of Rutland and Mrs. Condé Nast). He married Lady Pamela Mountbatten in 1960 and was soon making carpets for Windsor Castle and decorating the Prince of Wales' first apartment at Buckingham Palace. Hicks first started to design patterned carpets and fabrics in 1963 when he found none on the market that he could use. His dynamic sense for color and pattern formed the basis of a style which was much admired and copied.
Available from One Kings Lane
Price: $ 1099.00
Facebook Comments:
Brit Morin is helping UNIQLO launch its San Francisco store with a new ad campaign and pre-opening appearance with COO Yasunobu Kyoguko and Refinery29.
Bita Daryabari requests help for Relief International's efforts in disaster relief in Iran after the August 11 earthquake.
Take a glimpse at a day in the life of Sobia Shaikh as she sources fabrics in Pakistan for her new ISLY handbag collection.
Ann Getty: Interior Style, the gorgeous new book by Diane Dorrans Saeks, is the must-have book of the fall.
Author Camille Paglia will be speaking about her new book, Glittering Images, in the San Francisco Bay Area on October 24, 2012.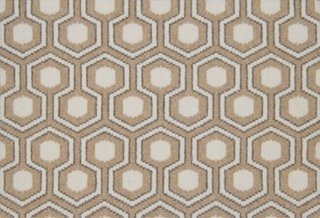 4×6 Hexagon Rug, Amber
A hexagonal design defines this wool rug with a timeless, yet also quite contemporary, sense of color and shape. Made in the …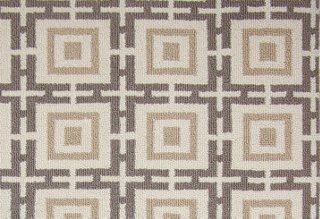 8′x10′ Logo Rug, Cocoa
A large-scale, Eastern-inspired design is at once classic and contemporary. As such, this wool rug will work with a range of decor …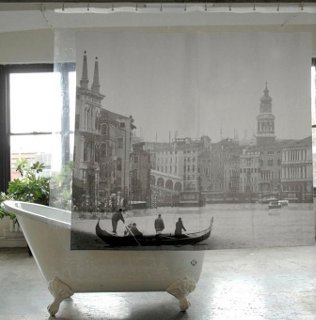 Venice Shower Curtain
Click Pin it to share this product on Pinterest! Venice vista a vision in moody monochrome and …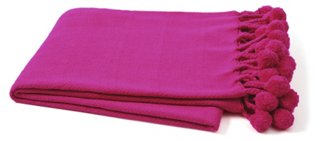 Pom-Pom Blanket, Rosa
This sumptuous blanket is rendered in richly hued, yarn-dyed cotton finished with handmade pompoms at the edge for artisan texture and visual interest. …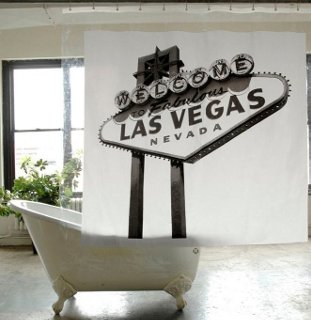 Las Vegas Shower Curtain
Sin City scenery Shampoo with a view of the iconic sign. Made of clear, durable PEVA with metal reinforcement grommets. Machine-washable. Izola …