Facebook's social apps 'tracking your whole life'
Publication Date 6 September 2012
LONDON: Facebook's shares maybe at an all-time low on the New York Stock Exchange (NYSE), but the social networking site's primary interest lies in increasing the number of friends and apps a user has on the website, as it draws most of its revenue from advertisers and users who sign up for the social site. Facebook reportedly earns an average of 5.90 dollars a year for everyone who signs up for the site. The firm's value is not just in the adverts that one clicks on the site, but also makes money through a the number of friends a user has, whom he/she can recommend products and services and the number of apps he/she has signed up for. Facebook users may have noticed lately that people with fewer than 30 friends are being recommended to them as an addition to their friend list, as people with more than 30 friends are more likely to be active users, and Facebook wants all its users to be active, logging in at least once a week, Stufzz.co.nz reports. Facebook has also smartly and cleverly changed its app sign-up screen, which previously used to show a user in large print exactly as to what permissions they were granting while signing up for the app such as whether it would post to their wall on their behalf or they could simply click 'no thanks!' if that was undesired. Now, that information has been moved to the bottom of the sign-up screen, in fine print and grey font, and the options for not signing up for an app been made far more confusing and complicated for a user to understand. Despite the plummeting stock prices, Facebook has left no stone unturned to garner more users for its social site along with new apps in the App Centre and adverts, which surely would ensure the firm's smooth sail in tough waters for a long time to come…MORE
Click here to read the rest of "Facebook's social apps 'tracking your whole life'".
SHARE

AND

DISCUSS

LONDON: Facebook's shares maybe at an all-time low on the New York Stock Exchange (NYSE), but the social networking site's primary interest lies in increasing the number of friends and apps a user has on the website, as it draws most of its revenue from advertisers and users who sign up for the social site.

Facebook

reportedly earns an average of 5.90 dollars a year for everyone who signs up for the site.

The firm's value is not just in the adverts that one clicks on the site, but also makes money through a the number of friends a user has, whom he/she can recommend products and services and the number of apps he/she has signed up for.

Facebook users may have noticed lately that people with fewer than 30 friends are being recommended to them as an addition to their friend list, as people with more than 30 friends are more likely to be active users, and Facebook wants all its users to be active, logging in at least once a week, Stufzz.co.nz reports.

Facebook has also smartly and cleverly changed its app sign-up screen, which previously used to show a user in large print exactly as to what permissions they were granting while signing up for the app such as whether it would post to their wall on their behalf or they could simply click 'no thanks!' if that was undesired.

Now, that information has been moved to the bottom of the sign-up screen, in fine print and grey font, and the options for not signing up for an app been made far more confusing and complicated for a user to understand.

Despite the plummeting stock prices, Facebook has left no stone unturned to garner more users for its social site along with new apps in the App Centre and adverts, which surely would ensure the firm's smooth sail in tough waters for a long time to come.
Facebook Comments:
Brit Morin is helping UNIQLO launch its San Francisco store with a new ad campaign and pre-opening appearance with COO Yasunobu Kyoguko and Refinery29.
Bita Daryabari requests help for Relief International's efforts in disaster relief in Iran after the August 11 earthquake.
Take a glimpse at a day in the life of Sobia Shaikh as she sources fabrics in Pakistan for her new ISLY handbag collection.
Ann Getty: Interior Style, the gorgeous new book by Diane Dorrans Saeks, is the must-have book of the fall.
Author Camille Paglia will be speaking about her new book, Glittering Images, in the San Francisco Bay Area on October 24, 2012.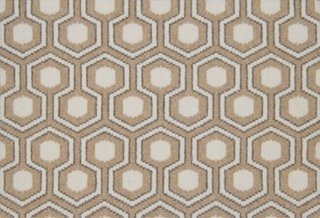 4×6 Hexagon Rug, Amber
A hexagonal design defines this wool rug with a timeless, yet also quite contemporary, sense of color and shape. Made in the …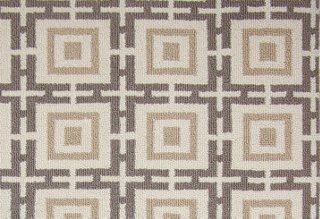 8′x10′ Logo Rug, Cocoa
A large-scale, Eastern-inspired design is at once classic and contemporary. As such, this wool rug will work with a range of decor …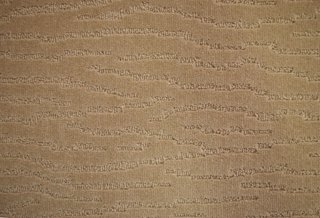 6 x 9 Larsen Castaway Rug, Seafoam
Internationally known textile designer, author, and collector, Jack Lenor Larsen is one of the world's foremost advocates of traditional …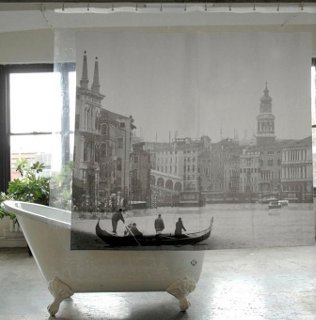 Venice Shower Curtain
Click Pin it to share this product on Pinterest! Venice vista a vision in moody monochrome and …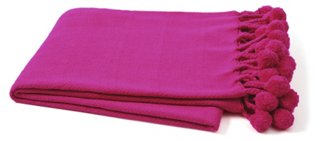 Pom-Pom Blanket, Rosa
This sumptuous blanket is rendered in richly hued, yarn-dyed cotton finished with handmade pompoms at the edge for artisan texture and visual interest. …