Mobile gaming overtakes video game consoles: Report
Publication Date 6 September 2012
People who play games on smartphones or tablet computers in the United States now outnumber "hardcore gamers" devoted to videogame consoles, according to NPD Group findings. SAN FRANCISCO: People who play games on smartphones or tablet computers in the United States now outnumber " hardcore gamers " devoted to video game consoles , according to NPD Group findings released on Wednesday. "The size of key gamer segments are shifting, with mobile gamers now representing the largest gamer segment, edging out core gamers, which was the largest segment in 2011," NPD said in a release. Ranks of US videogame players decreased by nearly 12 million, or five percent, from last year to 211.5 million, according to a "Gamer Segmentation 2012: The New Faces of Gamers" report. 'Given the long life-cycles of the current (videogame) consoles and the increasing installed base of smartphones and tablets, it's not surprising to see a slight decline in the core gamer segment," said NPD analyst Anita Frazier. "It's the revenue contribution of the core gamer segment that continues to outpace all other segments and remains vital to the future of the industry." The number of "mobile and digital gamers" grew while the other five segments of the market measured in the NPD report registered declines. Other gamer categories included personal computer gamers and families. "Looking across the total gaming audience, we see a tremendous impact from mobile gaming , particularly on smartphones and tablets," said Frazier…MORE
Click here to read the rest of "Mobile gaming overtakes video game consoles: Report".
SHARE

AND

DISCUSS


People who play games on smartphones or tablet computers in the United States now outnumber "hardcore gamers" devoted to videogame consoles, according to NPD Group findings.

SAN FRANCISCO: People who play games on smartphones or tablet computers in the United States now outnumber "

hardcore gamers

" devoted to

video game consoles

, according to NPD Group findings released on Wednesday.

"The size of key gamer segments are shifting, with mobile gamers now representing the largest gamer segment, edging out core gamers, which was the largest segment in 2011," NPD said in a release.

Ranks of US videogame players decreased by nearly 12 million, or five percent, from last year to 211.5 million, according to a "Gamer Segmentation 2012: The New Faces of Gamers" report.

'Given the long life-cycles of the current (videogame) consoles and the increasing installed base of smartphones and tablets, it's not surprising to see a slight decline in the core gamer segment," said NPD analyst Anita Frazier.

"It's the revenue contribution of the core gamer segment that continues to outpace all other segments and remains vital to the future of the industry."

The number of "mobile and digital gamers" grew while the other five segments of the market measured in the NPD report registered declines. Other gamer categories included personal computer gamers and families.

"Looking across the total gaming audience, we see a tremendous impact from

mobile gaming

, particularly on smartphones and tablets," said Frazier.
Facebook Comments:
Brit Morin is helping UNIQLO launch its San Francisco store with a new ad campaign and pre-opening appearance with COO Yasunobu Kyoguko and Refinery29.
Bita Daryabari requests help for Relief International's efforts in disaster relief in Iran after the August 11 earthquake.
Take a glimpse at a day in the life of Sobia Shaikh as she sources fabrics in Pakistan for her new ISLY handbag collection.
Ann Getty: Interior Style, the gorgeous new book by Diane Dorrans Saeks, is the must-have book of the fall.
Author Camille Paglia will be speaking about her new book, Glittering Images, in the San Francisco Bay Area on October 24, 2012.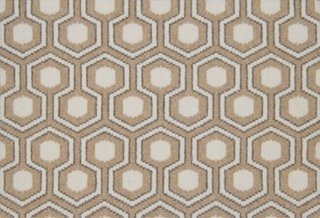 4×6 Hexagon Rug, Amber
A hexagonal design defines this wool rug with a timeless, yet also quite contemporary, sense of color and shape. Made in the …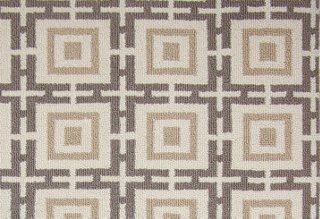 8′x10′ Logo Rug, Cocoa
A large-scale, Eastern-inspired design is at once classic and contemporary. As such, this wool rug will work with a range of decor …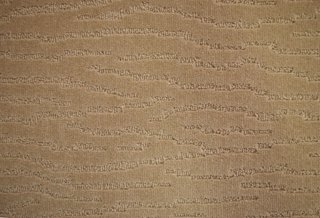 6 x 9 Larsen Castaway Rug, Seafoam
Internationally known textile designer, author, and collector, Jack Lenor Larsen is one of the world's foremost advocates of traditional …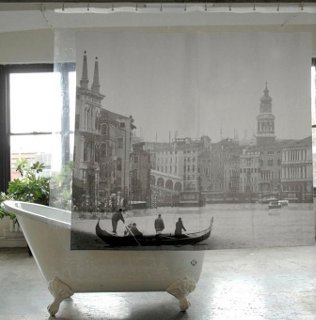 Venice Shower Curtain
Click Pin it to share this product on Pinterest! Venice vista a vision in moody monochrome and …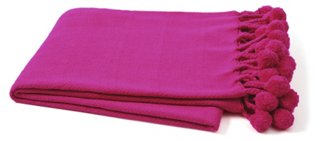 Pom-Pom Blanket, Rosa
This sumptuous blanket is rendered in richly hued, yarn-dyed cotton finished with handmade pompoms at the edge for artisan texture and visual interest. …