Venice Shower Curtain
Publication Date 6 September 2012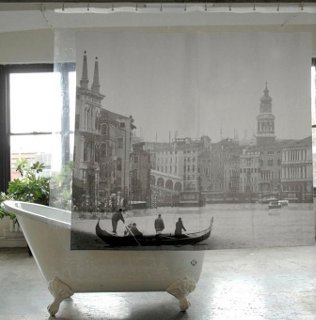 Click Pin it to share this product on Pinterest! Venice vista a vision in moody monochrome and a wonderful change of scenery for your bathroom. Izola explores the creative possibilities of an underutilized and everyday blank canvas the shower curtain. With their sophisticated images and patterns, these curtains have the dramatic impact of large-scale murals, transforming your bathroom into a room with a view.
Available from One Kings Lane
Price: $ 12.00
Facebook Comments:
Brit Morin is helping UNIQLO launch its San Francisco store with a new ad campaign and pre-opening appearance with COO Yasunobu Kyoguko and Refinery29.
Bita Daryabari requests help for Relief International's efforts in disaster relief in Iran after the August 11 earthquake.
Take a glimpse at a day in the life of Sobia Shaikh as she sources fabrics in Pakistan for her new ISLY handbag collection.
Ann Getty: Interior Style, the gorgeous new book by Diane Dorrans Saeks, is the must-have book of the fall.
Author Camille Paglia will be speaking about her new book, Glittering Images, in the San Francisco Bay Area on October 24, 2012.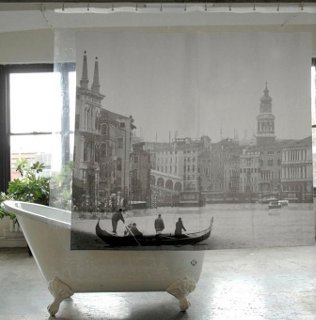 Venice Shower Curtain
Click Pin it to share this product on Pinterest! Venice vista a vision in moody monochrome and …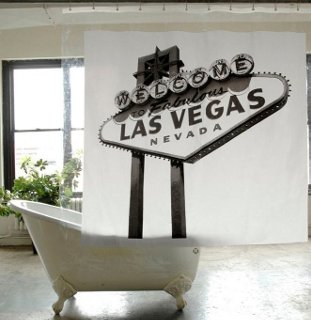 Las Vegas Shower Curtain
Sin City scenery Shampoo with a view of the iconic sign. Made of clear, durable PEVA with metal reinforcement grommets. Machine-washable. Izola …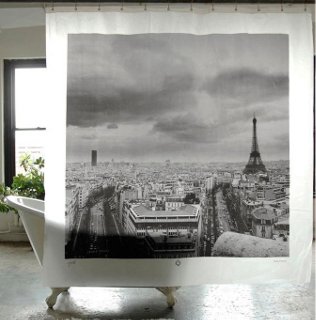 Paris France Shower Curtain
Parisian panorama a magnificent cityscape in moody monochrome. Made of clear, durable PEVA with metal reinforcement grommets. Izola explores the creative possibilities …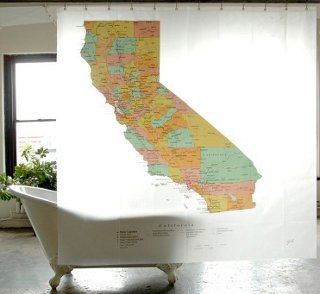 California Map Shower Curtain
California cartography a hot destination for your shower location. Made of clear, durable PEVA with metal reinforcement grommets. Machine-washable. Izola explores …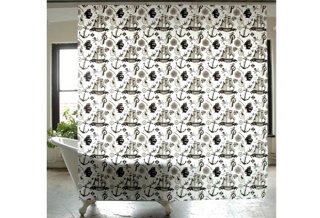 Homebound Pattern Shower Curtain
Aquatic aesthetic a maritime motif for the shower hour. Made of clear, durable PEVA with metal reinforcement grommets. Machine-washable. Izola explores the …