Is John Cena Dead? WWE Superstar Reportedly Dies, Victim of Celebrity Death Hoax
Publication Date 7 September 2012
John Cena appears to be the victim of another celebrity death hoax. The WWE superstar is alive and well, but a fake rumor of his death was reported on the internet on Friday. The phony story claimed that the wrestler died in a single vehicle car crash and he was pronounced dead at the scene. The fake news site Global Associated News published the report. This isn't the first time that Cena has been rumored to be dead. In August, rumors swirled that he died, after suffering a head injury while practicing a wrestling stunt. Cena joins a long list of celebrity's that have recently been reported dead on the internet. Follow us Follow Button"> A Facebook page was recently dedicated to Morgan Freeman entitled "R.I.P.  Morgan Freeman." Rapper 50 Cent and actor Eddie Murphy were also victims of hoaxes. …MORE
Click here to read the rest of "Is John Cena Dead? WWE Superstar Reportedly Dies, Victim of Celebrity Death Hoax".
John Cena appears to be the victim of another celebrity death hoax.

The WWE superstar is alive and well, but a fake rumor of his death was reported on the internet on Friday. The phony story claimed that the wrestler died in a single vehicle car crash and he was pronounced dead at the scene.

The fake news site

Global Associated News

published the report.

This isn't the first time that Cena has been rumored to be dead. In August, rumors swirled that he died, after suffering a head injury while practicing a wrestling stunt.

Cena joins a long list of celebrity's that have recently been reported dead on the internet.

Follow us

Follow Button">

A

Facebook

page was recently dedicated to Morgan Freeman entitled "R.I.P.  Morgan Freeman." Rapper 50 Cent and actor Eddie Murphy were also victims of hoaxes.

Many

Twitter

users took to the site to find out if the WWE superstar had actually passed. Long-time WWE announcer Jim Ross used the medium to dispel the rumor.

"@JohnCena is great," tweeted Ross, in response to one fan who said that he read about Cena's death.

Wrestling fans have become accustomed to hearing about the untimely deaths of their favorite stars. Most notably, Owen Hart, Eddie Guerrero and Chris Benoit all died during the prime of their careers.

Cena is currently one of the biggest stars in the WWE. He appears every week on "Monday Night Raw," the longest running weekly episodic show in television history. He is set to challenge CM Punk at "Night of Champions" on Sept. 16 for the WWE title.
Facebook Comments:
Brit Morin is helping UNIQLO launch its San Francisco store with a new ad campaign and pre-opening appearance with COO Yasunobu Kyoguko and Refinery29.
Bita Daryabari requests help for Relief International's efforts in disaster relief in Iran after the August 11 earthquake.
Take a glimpse at a day in the life of Sobia Shaikh as she sources fabrics in Pakistan for her new ISLY handbag collection.
Ann Getty: Interior Style, the gorgeous new book by Diane Dorrans Saeks, is the must-have book of the fall.
Author Camille Paglia will be speaking about her new book, Glittering Images, in the San Francisco Bay Area on October 24, 2012.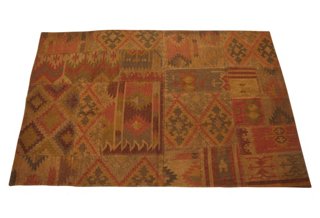 5×8 Patchwork Rug, Sunburst
Click Pin it to share this product on Pinterest! Pieced and patched and rich with earthy …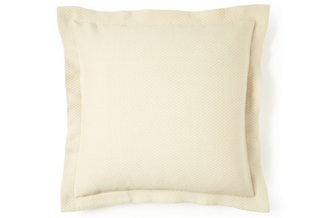 Organic Ivone Euro Sham, Natural
Wonderfully neutral, heavenly soft and totally eco-friendly, this diamond matelassé Euro sham is made from pure organic cotton. Drawing inspiration from …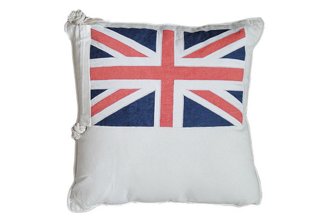 Union Jack Flag Pillow
Casual chic with a nautical edge a cotton canvas flag pillow with a poly insert. Button closure. Inspired by art, …
5×8 Patchwork Rug, Southwest Multi
Click Pin it to share this product on Pinterest! Pieced and patched and rich with …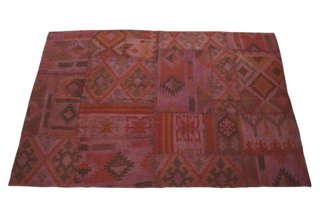 5×8 Patchwork Rug, Earth Tone
Click Pin it to share this product on Pinterest! Pieced and patched and rich with …