22″ Lucy Daisy D Pillow
Publication Date 8 September 2012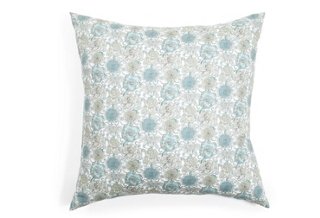 Smoky bird's-egg blue blooms blend exquisitely with neutral tones of taupe on white in this romantic print. A background of lacy scrollwork ties the floral motifs together. Insert included. Liberty of London's design studio creates new prints and reworks its classics every season. New York-based designer Julian Mejia uses these iconic textiles to bring whimsy, vision, and a nod to classic glamour to the home. Born in Columbia and raised in New York, he worked in Paris as a ready-to-wear designer and illustrator in the studios of Claude Montana and Thierry Mugler. With his signature sense of color, movement, and silhouette, Julian incorporates the Liberty of London aesthetic to create memorable statements for your home.
Available from One Kings Lane
Price: $ 79.00
Facebook Comments:
Brit Morin is helping UNIQLO launch its San Francisco store with a new ad campaign and pre-opening appearance with COO Yasunobu Kyoguko and Refinery29.
Bita Daryabari requests help for Relief International's efforts in disaster relief in Iran after the August 11 earthquake.
Take a glimpse at a day in the life of Sobia Shaikh as she sources fabrics in Pakistan for her new ISLY handbag collection.
Ann Getty: Interior Style, the gorgeous new book by Diane Dorrans Saeks, is the must-have book of the fall.
Author Camille Paglia will be speaking about her new book, Glittering Images, in the San Francisco Bay Area on October 24, 2012.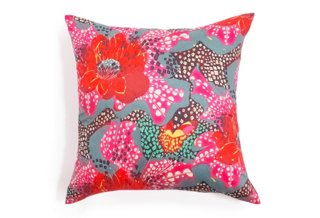 18″ Satsuki A Pillow
Alluring crimson blooms balance against petite square graphics. The ensuing pattern is reminiscent of a fine modern mosaic. Insert included. Liberty …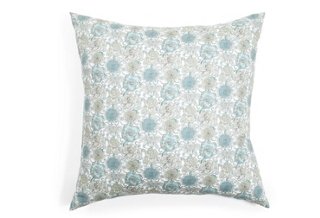 22″ Lucy Daisy D Pillow
Smoky bird's-egg blue blooms blend exquisitely with neutral tones of taupe on white in this romantic print. A background of lacy …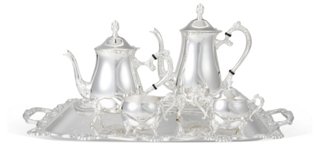 5-Piece Coffee and Tea Serving Set
The ornate raised-edge pattern of the serving tray is echoed in its delicate chasing, perfectly complementing the rich, ornate …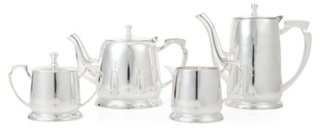 4-Piece Tea & Coffee Serving Set
Simply elegant a four-piece coffee set that complements any breakfast, brunch or dessert table. With a legacy of fine silver …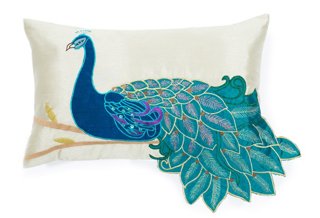 Fancy Rectangle Peacock Pillow, Multi
The front of this chic, faux-silk pillow flaunts a gorgeous peacock design, with plumage so lush and vibrant that it spills …