Johnny Depp, wrongly convicted Damien Echols share tattoos
Publication Date 8 September 2012
AFP Sunday, Sep 09, 2012 TORONTO – Actor Johnny Depp said Saturday he and Damien Echols, one of three men who claimed to have been wrongly convicted for 1993 satanic ritual murders, got tattoos to mark their special bond after Echols was released from prison last year. "There was an instant connection, some brotherly kind of love there," Depp told a press conference at the world premiere in Toronto of Amy Berg's film "West of Memphis," which chronicles the miscarriage of justice that sent three purportedly innocent men to jail. "It was instant," he said. "To finally see Damien arrive at my house, on my doorstep, was moving and it was a celebration. It was beautiful. We had Tater Tots and tacos. And things took their natural course and we ended up at the tattoo parlour." Echols, Jessie Misskelley Jr…MORE
Click here to read the rest of "Johnny Depp, wrongly convicted Damien Echols share tattoos".
AFP

Sunday, Sep 09, 2012

TORONTO – Actor Johnny Depp said Saturday he and Damien Echols, one of three men who claimed to have been wrongly convicted for 1993 satanic ritual murders, got tattoos to mark their special bond after Echols was released from prison last year.

"There was an instant connection, some brotherly kind of love there," Depp told a press conference at the world premiere in Toronto of Amy Berg's film "West of Memphis," which chronicles the miscarriage of justice that sent three purportedly innocent men to jail.

"It was instant," he said. "To finally see Damien arrive at my house, on my doorstep, was moving and it was a celebration. It was beautiful. We had Tater Tots and tacos. And things took their natural course and we ended up at the tattoo parlour."

Echols, Jessie Misskelley Jr. and Jason Baldwin were tried and convicted in 1994 of the 1993 murders of three boys in West Memphis, Arkansas. Prosecutors alleged the children were killed as part of a satanic ritual.

But new forensic evidence presented in 2011 led them to reach a deal with prosecutors which allowed them to assert their innocence while acknowledging that prosecutors had enough evidence to convict them.

They were released after having spent 18 years in prison.

A number of documentaries have been based on the so-called "West Memphis 3″ case, and several celebrities have held fundraisers in the belief that they are innocent.
Facebook Comments:
Forbes Magazine goes to Stonebrook Court to give an extreme makeover to Kelly Porter and other Silicon Valley movers and shakers.
Brit Morin is helping UNIQLO launch its San Francisco store with a new ad campaign and pre-opening appearance with COO Yasunobu Kyoguko and Refinery29.
Bita Daryabari requests help for Relief International's efforts in disaster relief in Iran after the August 11 earthquake.
Take a glimpse at a day in the life of Sobia Shaikh as she sources fabrics in Pakistan for her new ISLY handbag collection.
Ann Getty: Interior Style, the gorgeous new book by Diane Dorrans Saeks, is the must-have book of the fall.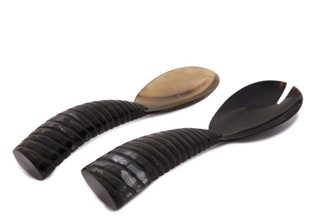 Bone Salad Server, Black
The curving, carved bone handles of this salad server pair will bring a wildly exotic luxuriousness to your table. Curated with …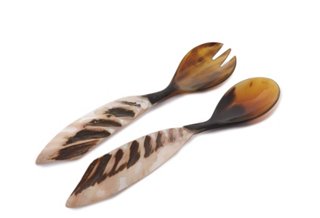 Shell Salad Server
The curving, carved bone handles of this salad server pair will bring a wildly exotic luxuriousness to your table. Curated with the …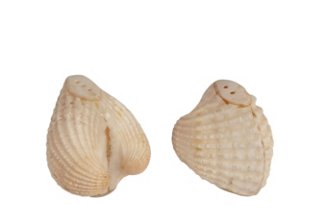 Shell Salt & Pepper Shakers, White
Cunningly crafted of seashells, these salt and paper shakers will bring the beauty of the sea to your table. …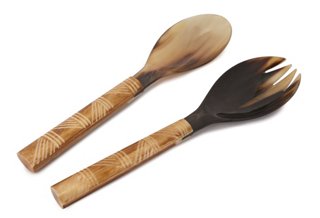 Bone Salad Server, White/Brown
Carved bone handles complement the horn bowl and tines of this salad server duo. Curated with the spirit of …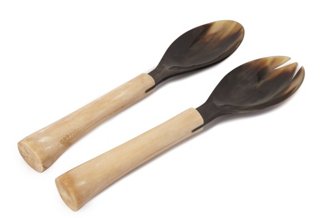 Bone Salad Server, Ivory
Bone handles complement the lustrous horn bowl and tines of this salad server duo. Curated with the spirit of faraway journeys …