Link Table, Silver Leaf
Publication Date 8 September 2012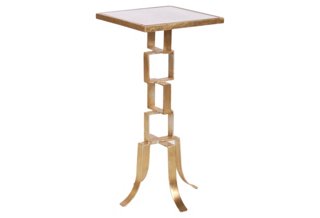 Square stacked links create a striking, statuesque base for this metallic occasional table. A mirrored top contributes to the table's shimmering presence. Worlds Away repurposes a historical European aesthetic for contemporary American style. Celebrating the past with an eye to the future, the Memphis-based company produces glimmering, gleaming occasional tables that enhance both casual and formal settings with a refined, confident glamour.
Available from One Kings Lane
Price: $ 199.00
Facebook Comments:
Brit Morin is helping UNIQLO launch its San Francisco store with a new ad campaign and pre-opening appearance with COO Yasunobu Kyoguko and Refinery29.
Bita Daryabari requests help for Relief International's efforts in disaster relief in Iran after the August 11 earthquake.
Take a glimpse at a day in the life of Sobia Shaikh as she sources fabrics in Pakistan for her new ISLY handbag collection.
Ann Getty: Interior Style, the gorgeous new book by Diane Dorrans Saeks, is the must-have book of the fall.
Author Camille Paglia will be speaking about her new book, Glittering Images, in the San Francisco Bay Area on October 24, 2012.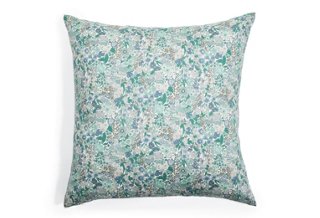 22″ Margaret Annie B Pillow
Charm abounds in this exquisite floral pattern. Bursts of deep-teal foliage accent the muted shades of the botanical design. Insert included. …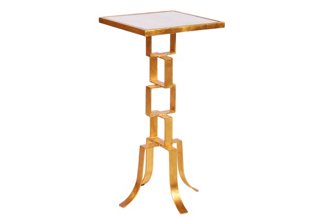 Link Table, Gold Leaf
Square stacked links create a striking, statuesque base for this metallic occasional table. A mirrored top contributes to the table's shimmering presence. …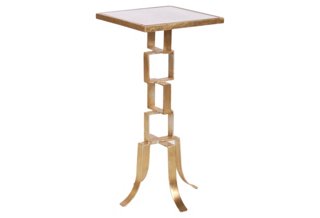 Link Table, Silver Leaf
Square stacked links create a striking, statuesque base for this metallic occasional table. A mirrored top contributes to the table's shimmering presence. …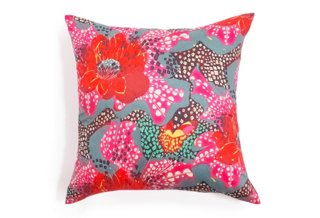 18″ Satsuki A Pillow
Alluring crimson blooms balance against petite square graphics. The ensuing pattern is reminiscent of a fine modern mosaic. Insert included. Liberty …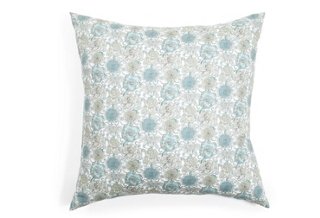 22″ Lucy Daisy D Pillow
Smoky bird's-egg blue blooms blend exquisitely with neutral tones of taupe on white in this romantic print. A background of lacy …