Bone Salad Server, Black
Publication Date 9 September 2012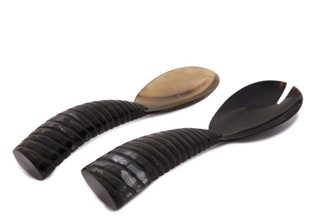 The curving, carved bone handles of this salad server pair will bring a wildly exotic luxuriousness to your table. Curated with the spirit of faraway journeys and an eye for harmonious texture and palette, Olive & King accessories–crafted of mother-of-pearl, horn, and other natural materials–will complement the aesthetic of any room they're in.
Available from One Kings Lane
Price: $ 19.00
Facebook Comments:
Forbes Magazine goes to Stonebrook Court to give an extreme makeover to Kelly Porter and other Silicon Valley movers and shakers.
Brit Morin is helping UNIQLO launch its San Francisco store with a new ad campaign and pre-opening appearance with COO Yasunobu Kyoguko and Refinery29.
Bita Daryabari requests help for Relief International's efforts in disaster relief in Iran after the August 11 earthquake.
Take a glimpse at a day in the life of Sobia Shaikh as she sources fabrics in Pakistan for her new ISLY handbag collection.
Ann Getty: Interior Style, the gorgeous new book by Diane Dorrans Saeks, is the must-have book of the fall.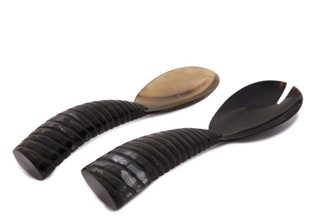 Bone Salad Server, Black
The curving, carved bone handles of this salad server pair will bring a wildly exotic luxuriousness to your table. Curated with …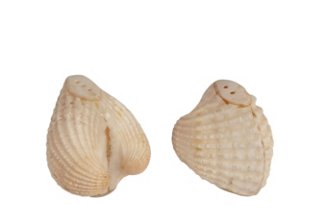 Shell Salt & Pepper Shakers, White
Cunningly crafted of seashells, these salt and paper shakers will bring the beauty of the sea to your table. …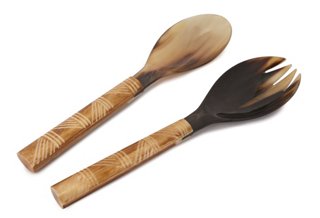 Bone Salad Server, White/Brown
Carved bone handles complement the horn bowl and tines of this salad server duo. Curated with the spirit of …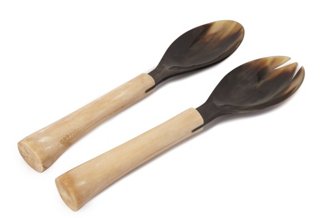 Bone Salad Server, Ivory
Bone handles complement the lustrous horn bowl and tines of this salad server duo. Curated with the spirit of faraway journeys …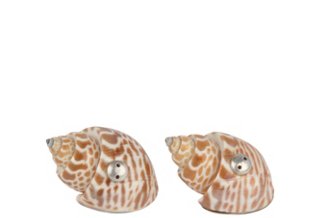 Shell Salt & Pepper Shakers, Brown
Cunningly crafted of seashells, these salt and paper shakers will bring the beauty of the sea to your table. …