Kirstie Alley Defends Tom Cruise and Scientology Allegations PHOTOS AND VIDEO
Publication Date 13 September 2012
The always candid actress Kirstie Alley recently opened up to Entertainment Tonight about Scientology about the controversial Vanity Fair magazine article that claims Hollywood superstar Tom Cruise auditioned women as a potential girlfriend or wife with the help of the church. The 61-year old actress also explained why she felt the need to defend Scientology and her good friend after numerous reports are also claiming that Holmes divorced Cruise to save their 6-year-old daughter, Suri, from the religion. "I think whenever you have articles written that are third and fourth parties' opinions, it's like the game Gossip and you don't get the truth. I think that a magazine of that caliber should have interviewed him and then they would get the truth," Kirstie Alley explained who is a noted Scientologist herself. However, the Vanity Fair article writer Maureen Orth told Entertainment Tonight that she tried to get an interview with the "Mission Impossible" star but her requests was denied. Ever since "Dawson's Creek" actress Katie Holmes filed for divorce from Tom Cruise, the spotlight has been constantly cast over the actor and his religious beliefs as a member of the controversial Church of Scientology…MORE
Click here to read the rest of "Kirstie Alley Defends Tom Cruise and Scientology Allegations PHOTOS AND VIDEO".
The always candid actress Kirstie Alley recently opened up to Entertainment Tonight about Scientology about the controversial Vanity Fair magazine article that claims Hollywood superstar Tom Cruise auditioned women as a potential girlfriend or wife with the help of the church.

The 61-year old actress also explained why she felt the need to defend Scientology and her good friend after numerous reports are also claiming that Holmes divorced Cruise to save their 6-year-old daughter, Suri, from the religion.

"I think whenever you have articles written that are third and fourth parties' opinions, it's like the game Gossip and you don't get the truth. I think that a magazine of that caliber should have interviewed him and then they would get the truth," Kirstie Alley explained who is a noted Scientologist herself.

However, the Vanity Fair article writer Maureen Orth told Entertainment Tonight that she tried to get an interview with the "Mission Impossible" star but her requests was denied.

Ever since "Dawson's Creek" actress Katie Holmes filed for divorce from Tom Cruise, the spotlight has been constantly cast over the actor and his religious beliefs as a member of the controversial Church of Scientology. The church was founded in 1953 by L. Ron Hubbard and he held the core belief that 75 million years ago, Xenu, dictator of the "Galactic Confederacy"

sent billions of frozen souls on spaceships from his overpopulated planet to the bases of volcanoes on Earth.

When the volcanoes erupted, the scattered souls or what they call thetans found their way into human bodies and their emotional issues haunt their human hosts. These emotional issues need to be purged through an expensive process called auditing which uses a lie detector-like device called an E-meter to sort through one's problems and past traumas.

"I think that probably all religions sound bizarre to the people who are not the practitioners of them. To me it's so normal, and probably 90% of the crazy stuff I hear isn't true," Alley said.

The actress was in the Big Apple for the debut of her friend and fashion designer Zang Toi's 2013 Spring Collection in New York's Fashion Week. Also, Kirstie Alley was eager to talk about her possible reunion with her professional dancing partner Maks for the upcoming "Dancing with The Stars: All Stars." Check out the video from YouTube with Kirstie Alley's interview for Entertainment Tonight.
Facebook Comments:
Brit Morin recently shared her insights on media, tech and the future of the Internet at a fun pop-up meet-up for UNIQLO San Francisco.
Curve boutique recently celebrated its first year anniversary in San Francisco at its 2360 Fillmore Street location.
Forbes Magazine goes to Stonebrook Court to give an extreme makeover to Kelly Porter and other Silicon Valley movers and shakers.
Brit Morin is helping UNIQLO launch its San Francisco store with a new ad campaign and pre-opening appearance with COO Yasunobu Kyoguko and Refinery29.
Bita Daryabari requests help for Relief International's efforts in disaster relief in Iran after the August 11 earthquake.

Visual Stack 15″ Candlestick
A series of rectangular pieces are stacked together in a zigzag pattern to create the Visual Stack candlestick by Godinger. Faceted and …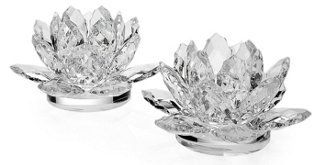 Set of 2 Lotus Candlestick Holders
Inspired by the lotus flower, these beautifully crafted, glistening crystal candlesticks add floral elegance to any setting. With a legacy …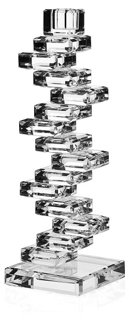 Visual Stack 12″ Candlestick
A series of rectangular pieces are stacked together in a zigzag pattern to create the Visual Stack candlestick by Godinger. Faceted and …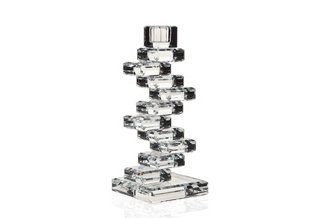 Visual Stack 9″ Candlestick
A series of rectangular pieces are stacked together in a zigzag pattern to create the Visual Stack candlestick by Godinger. Faceted and …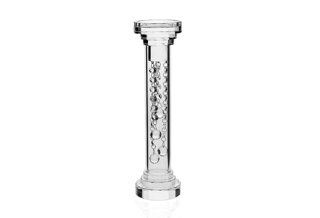 Hanging Diamonds Candlestick
Strands of glistening crystals dangle daintily from the center of this elegant candlestick. Whether you're hosting a festive soirée or preparing a …