S. Korea TV pulls transgender show after protests
Publication Date 13 September 2012
AFP Thursday, Sep 13, 2012 SEOUL – A South Korean TV channel on Thursday said it had pulled the plug on a newly-launched talk show aimed at the transgender community, following strong objections from viewers. KBS Joy, an entertainment subsidiary of the national KBS TV, said on its website that it had reached the decision after "taking viewers' opinions into account". The midnight programme, titled "XY That Girl", was only launched last week, but the first airing sparked uproar from conservative groups, who staged protests outside the broadcaster and took out newspaper ads denouncing the show. The programme invited transgendered individuals to appear in person or phone in to discuss their experiences living in the transgender community. Gay and transgender Koreans remain largely under the radar in a country that remains deeply conservative about matters of sexual identity and where many still regard homosexuality as a foreign phenomenon. …MORE
Click here to read the rest of "S. Korea TV pulls transgender show after protests".
AFP

Thursday, Sep 13, 2012

SEOUL – A South Korean TV channel on Thursday said it had pulled the plug on a newly-launched talk show aimed at the transgender community, following strong objections from viewers.

KBS Joy, an entertainment subsidiary of the national KBS TV, said on its website that it had reached the decision after "taking viewers' opinions into account".

The midnight programme, titled "XY That Girl", was only launched last week, but the first airing sparked uproar from conservative groups, who staged protests outside the broadcaster and took out newspaper ads denouncing the show.

The programme invited transgendered individuals to appear in person or phone in to discuss their experiences living in the transgender community.

Gay and transgender Koreans remain largely under the radar in a country that remains deeply conservative about matters of sexual identity and where many still regard homosexuality as a foreign phenomenon.

Various teacher and parent groups bought a newspaper ad in which they attacked KBS Joy for "fanning" gay sexuality and warned that "children will blindly follow in the steps of transgenders".

They also flooded the broadcaster's website with angry postings.

One of the presenters of the short-lived "XY That Girl" was Hong Suk-Chon, a comedian and actor who is one of the very few Korean celebrities to live as an openly gay man.

When he first came out more than 10 years ago, there was a swift public backlash and he was released from all his contracts and spent a number of years in the professional wilderness.
Facebook Comments:
Brit Morin recently shared her insights on media, tech and the future of the Internet at a fun pop-up meet-up for UNIQLO San Francisco.
Curve boutique recently celebrated its first year anniversary in San Francisco at its 2360 Fillmore Street location.
Forbes Magazine goes to Stonebrook Court to give an extreme makeover to Kelly Porter and other Silicon Valley movers and shakers.
Brit Morin is helping UNIQLO launch its San Francisco store with a new ad campaign and pre-opening appearance with COO Yasunobu Kyoguko and Refinery29.
Bita Daryabari requests help for Relief International's efforts in disaster relief in Iran after the August 11 earthquake.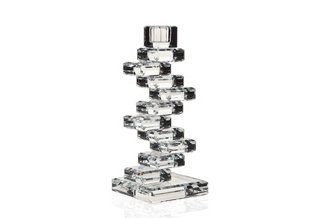 Visual Stack 9″ Candlestick
A series of rectangular pieces are stacked together in a zigzag pattern to create the Visual Stack candlestick by Godinger. Faceted and …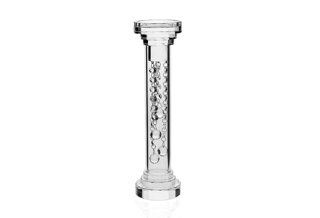 Hanging Diamonds Candlestick
Strands of glistening crystals dangle daintily from the center of this elegant candlestick. Whether you're hosting a festive soirée or preparing a …
Diamond Drops Candlestick Holder
Strands of glistening crystals dangle daintily from the center of this elegant pillar candleholder. With a legacy of fine silver and premium …

Barcelona 16″ Candlestick
Outfitted with gorgeous dangling crystals, the sculptural quality of this magnificent candlestick adds a modern art-museum quality to any setting while keeping it …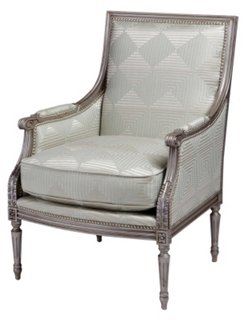 Caitlin Chair, Illusion
Padded to perfection, with manchettes along the arms for additional comfort, this chair also boasts a beautifully carved frame and quietly elegant nail-head …