Visual Stack 15″ Candlestick
Publication Date 13 September 2012

A series of rectangular pieces are stacked together in a zigzag pattern to create the Visual Stack candlestick by Godinger. Faceted and rhythmic, the resulting silhouette is complex and eye-catching. This piece will take pride of place on any table or mantelpiece. Or, group with other Godinger candlesticks to create a sparkling candlelight display. Whether you're hosting a festive soirée or preparing a daily family gathering, Godinger should come to the party. With the family company's legacy of fine silver and premium crystal and glassware behind it, this elegant tabletop selection brings whimsy, ease, and even a touch of exoticism to entertaining.
Available from One Kings Lane
Price: $ 39.00
Facebook Comments:
Brit Morin recently shared her insights on media, tech and the future of the Internet at a fun pop-up meet-up for UNIQLO San Francisco.
Curve boutique recently celebrated its first year anniversary in San Francisco at its 2360 Fillmore Street location.
Forbes Magazine goes to Stonebrook Court to give an extreme makeover to Kelly Porter and other Silicon Valley movers and shakers.
Brit Morin is helping UNIQLO launch its San Francisco store with a new ad campaign and pre-opening appearance with COO Yasunobu Kyoguko and Refinery29.
Bita Daryabari requests help for Relief International's efforts in disaster relief in Iran after the August 11 earthquake.

Visual Stack 15″ Candlestick
A series of rectangular pieces are stacked together in a zigzag pattern to create the Visual Stack candlestick by Godinger. Faceted and …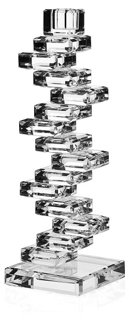 Visual Stack 12″ Candlestick
A series of rectangular pieces are stacked together in a zigzag pattern to create the Visual Stack candlestick by Godinger. Faceted and …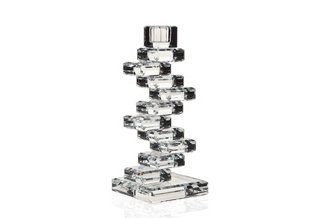 Visual Stack 9″ Candlestick
A series of rectangular pieces are stacked together in a zigzag pattern to create the Visual Stack candlestick by Godinger. Faceted and …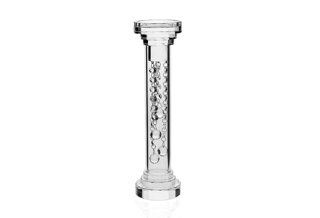 Hanging Diamonds Candlestick
Strands of glistening crystals dangle daintily from the center of this elegant candlestick. Whether you're hosting a festive soirée or preparing a …
Diamond Drops Candlestick Holder
Strands of glistening crystals dangle daintily from the center of this elegant pillar candleholder. With a legacy of fine silver and premium …