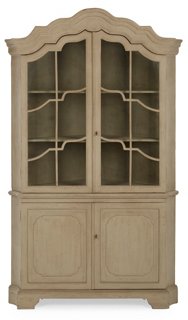 With its classical shape and elegantly distressed finish, this corner cabinet will bring a flourish of antique refinement to a room. Standing more than seven feet high and with cabinets below the shelves, it offers a wealth of storage and display space.
Available from One Kings Lane
Price: $ 2399.00


Can't get enough of the latest and greatest of SFLUXE? Please like us on Facebook and follow founder Damion Matthews on Twitter! And for more exclusive pics from the social scene, follow us on Instagram.
MORE FROM SFLUXE >>