Perpetua Recycled-Metal Bedside Table
Publication Date 14 September 2012
Click Pin it to share this product on Pinterest! Made of recycled metal that flaunts an aged patina, this table will bring a dash of industrial chic to any setting.
Available from One Kings Lane
Price: $ 549.00
Facebook Comments:
Brit Morin recently shared her insights on media, tech and the future of the Internet at a fun pop-up meet-up for UNIQLO San Francisco.
Curve boutique recently celebrated its first year anniversary in San Francisco at its 2360 Fillmore Street location.
Forbes Magazine goes to Stonebrook Court to give an extreme makeover to Kelly Porter and other Silicon Valley movers and shakers.
Brit Morin is helping UNIQLO launch its San Francisco store with a new ad campaign and pre-opening appearance with COO Yasunobu Kyoguko and Refinery29.
Bita Daryabari requests help for Relief International's efforts in disaster relief in Iran after the August 11 earthquake.
Perpetua Recycled-Metal Bedside Table
Click Pin it to share this product on Pinterest! Made of recycled metal that flaunts …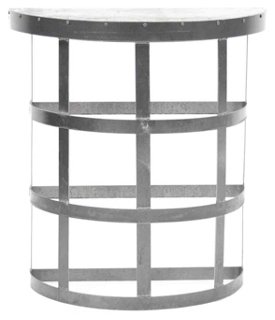 Perpetua Recycled-Metal Console, Small
Click Pin it to share this product on Pinterest! Made of recycled metal that flaunts …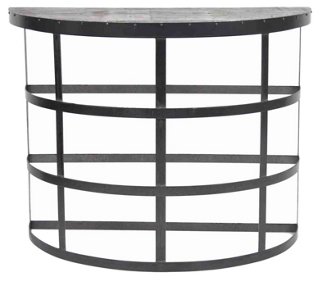 Perpetua Recycled-Metal Console, Large
Click Pin it to share this product on Pinterest! Made of recycled metal that flaunts …

Cashmere & Wool Throw, Orange
Wool blended into cashmere allows this throw to be luxuriously soft and exceptionally colorful. The rich color combined with the …

Cashmere & Wool Throw, Sand
Wool blended into cashmere allows this throw to be luxuriously soft and exceptionally colorful. The rich color combined with the …