Silicone Tongs, Black
Publication Date 17 September 2012
This is not your average pair of tongs and the difference is in the details. Featuring a built-in resting foot that keeps the tips off the counter, and a unique head that grabs the full length of the tips for a greater grip, these colorful 13″ tongs open wide for some serious reach, with an extra large ring that easily locks and unlocks, while sturdy, stainless steel handles add sleekness and durability to this handy tool. Have you ever spent eight hours staring at a spatula? Tovolo has. Tovolo tools and accessories combine innovative design with intelligent application for tools that are easy to use and a pleasure to own. With Tovolo products, you'll spend less time worrying about the tools and have more time to enjoy the results.
Available from One Kings Lane
Price: $ 7.00
Facebook Comments:
Brit Morin recently shared her insights on media, tech and the future of the Internet at a fun pop-up meet-up for UNIQLO San Francisco.
Curve boutique recently celebrated its first year anniversary in San Francisco at its 2360 Fillmore Street location.
Forbes Magazine goes to Stonebrook Court to give an extreme makeover to Kelly Porter and other Silicon Valley movers and shakers.
Brit Morin is helping UNIQLO launch its San Francisco store with a new ad campaign and pre-opening appearance with COO Yasunobu Kyoguko and Refinery29.
Bita Daryabari requests help for Relief International's efforts in disaster relief in Iran after the August 11 earthquake.
Silicone Tongs, Black
This is not your average pair of tongs and the difference is in the details. Featuring a built-in resting foot that keeps …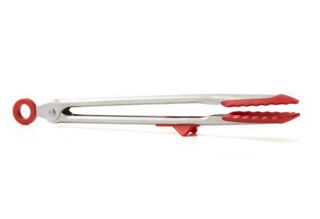 Silicone Tongs, Red
This is not your average pair of tongs and the difference is in the details. Featuring a built-in resting foot that keeps …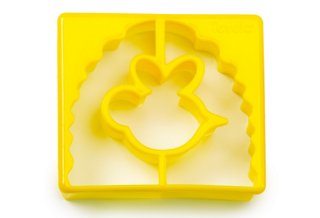 Beehive/Bee Sandwich Cutter
Put the fun into lunchtime without the muss and fuss. With one quick press of this BPA-free sandwich cutter, you'll eliminate crust and …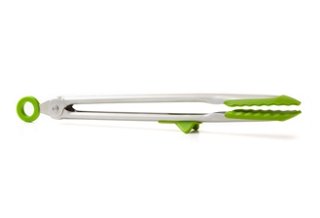 Silicone Tongs, Green
This is not your average pair of tongs and the difference is in the details. Featuring a built-in resting foot that keeps …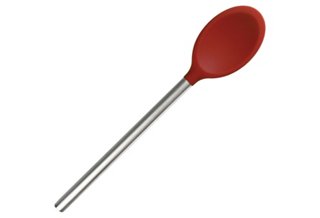 12″ Silicone Spoon, Red
Stir up some fun with this super sturdy silicone mixing spoon. Designed in vibrant colors to tackle all your mixing needs, this …