Thomas Pheasant Cocktail Table, Ivory
Publication Date 17 September 2012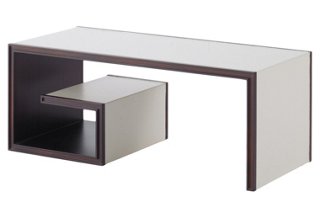 Designer Thomas Pheasant created this contemporary take on a scroll-shape cocktail table. The simple, unadulterated lines show off the contrast of the ivory leather against the rich mahogany to gorgeous effect. Acclaimed designers such as Barbara Barry, Bill Sofield, and Michael S. Smith are just some of the names who have created collections for Baker. And many more, drawn to its legendary quality and assured sophistication, use Baker furniture in their interiors. As designer Laura Kirar said, "In a day and age when so much furniture just comes off the factory floor, Baker is providing a collection that is genuinely artistic and quality driven, and that shows in all the details."
Available from One Kings Lane
Price: $ 2599.00
Facebook Comments:
Brit Morin recently shared her insights on media, tech and the future of the Internet at a fun pop-up meet-up for UNIQLO San Francisco.
Curve boutique recently celebrated its first year anniversary in San Francisco at its 2360 Fillmore Street location.
Forbes Magazine goes to Stonebrook Court to give an extreme makeover to Kelly Porter and other Silicon Valley movers and shakers.
Brit Morin is helping UNIQLO launch its San Francisco store with a new ad campaign and pre-opening appearance with COO Yasunobu Kyoguko and Refinery29.
Bita Daryabari requests help for Relief International's efforts in disaster relief in Iran after the August 11 earthquake.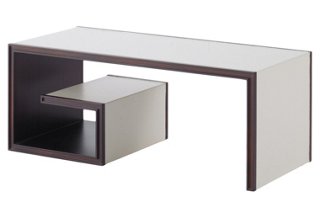 Thomas Pheasant Cocktail Table, Ivory
Designer Thomas Pheasant created this contemporary take on a scroll-shape cocktail table. The simple, unadulterated lines show off the contrast of …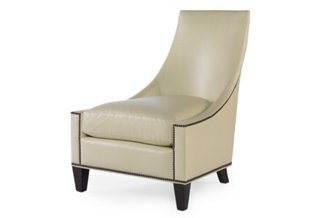 Bel-Air Lounge Chair
A high-style variation on the 19th-century gondola form, this chair boasts a curved back with refined slope arms, creating a strong silhouette emphasized …
White Bone Mirror
A mosaic of bone tiles is a quietly lustrous backdrop to the ornately etched copper squares of this mirror's frame.
Available from One Kings …
Silicone Tongs, Black
This is not your average pair of tongs and the difference is in the details. Featuring a built-in resting foot that keeps …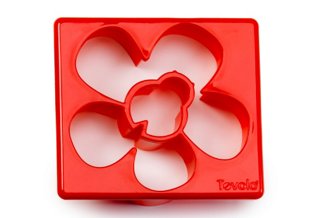 Flower/Ladybug Sandwich Cutter
Put the fun into lunchtime without the muss and fuss. With one quick press of this BPA-free sandwich cutter, you'll eliminate crust and …