Cambridge Ottoman
Publication Date 20 September 2012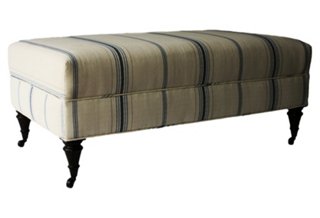 Sleek and yet substantial, the Cambridge ottoman is perfect for traditional or more modern decor. The striped linen seat rests on a turned-leg base finished with casters. Every piece of furniture in acclaimed designer Barclay Butera's collection is handmade, hand-upholstered, and hand-finished in the U.S. by craftspeople trained in the Butera technique. And while his furniture and accessories collection wears its classic European, Asian, and American influences beautifully, Butera enlivens each item with his own glamorous, vibrant aesthetic. He brings this same distinctive viewpoint to his collection of wall art beautifully in keeping with his design philosophy.
Available from One Kings Lane
Price: $ 1549.00
Facebook Comments:
Lisa and Doug Goldman recently hosted a small gathering for San Francisco Symphony patrons in anticipation of the 2012 Symphony opening gala.
Moet Hennessy and the Financial Times recently hosted a dinner at Prospect in San Francisco featuring Twitter CEO Dick Costolo as the guest speaker.
Founded by Anna Weinberg, Dave Stanton and Chef Jennifer Puccio, Park Tavern recently celebrated its first anniversary.
Philanthropist Boutique's Jessica Moment joins Susan Atherton, Wendy Schmidt, actress Wendie Malick and others in supporting the Humane Society of the United States.
Brit Morin recently shared her insights on media, tech and the future of the Internet at a fun pop-up meet-up for UNIQLO San Francisco.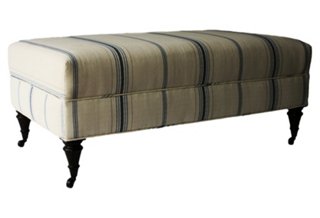 Cambridge Ottoman
Sleek and yet substantial, the Cambridge ottoman is perfect for traditional or more modern decor. The striped linen seat rests on a turned-leg base …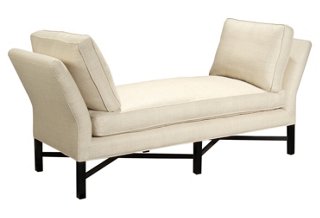 Bel Air Bench
The double-sided bench has sumptuous silk upholstery on an alder frame with a distinctive double "X" bracket base. Every piece of furniture in …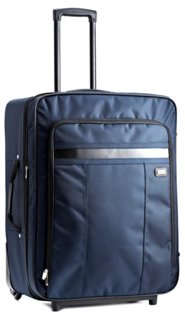 Stratum 27″ Mobile Traveler, Ink
This compact-yet-large wheeled bag features a push-button locking handle system that extends to 38″ along with extremely durable in-line skate wheels, …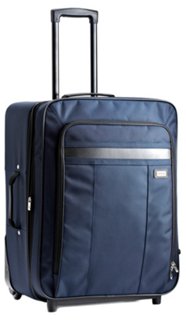 Stratum 24″ Mobile Traveler, Ink
This compact-yet-large wheeled bag features a push-button locking handle system that extends to 38″ along with extremely durable in-line skate wheels, …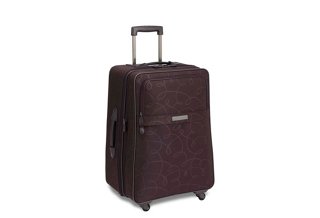 Pirouette by Barbara Barry 24″ Traveler
Click Pin it to share this product on Pinterest! The exterior of this wheeled …