Stratum 27″ Mobile Traveler, Ink
Publication Date 20 September 2012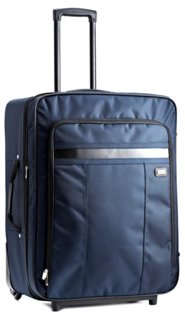 This compact-yet-large wheeled bag features a push-button locking handle system that extends to 38″ along with extremely durable in-line skate wheels, making it extremely easy to tote through airports. The interior expands 2.5″ for additional packing space and has a large gusseted zip pocket on front with more than enough room for essentials you need to keep close at hand. The main compartment has a zippered pocket and fold-out garment sleeve with hanger and garment straps. Lastly a quick release strap system is perfect for attaching additional carry-ons. Includes a custom leather luggage tag. Hartmann has been a leader in the travel-goods industry since its inception in 1877. Based in Lebanon, TN, since 1959, it continues to handcraft the finest-quality luggage and leather goods to meet our diverse and ever-changing travel needs. Because whether you travel by train, plane or automobile, it's best to get there in style.
Available from One Kings Lane
Price: $ 229.00
Facebook Comments:
Lisa and Doug Goldman recently hosted a small gathering for San Francisco Symphony patrons in anticipation of the 2012 Symphony opening gala.
Moet Hennessy and the Financial Times recently hosted a dinner at Prospect in San Francisco featuring Twitter CEO Dick Costolo as the guest speaker.
Founded by Anna Weinberg, Dave Stanton and Chef Jennifer Puccio, Park Tavern recently celebrated its first anniversary.
Philanthropist Boutique's Jessica Moment joins Susan Atherton, Wendy Schmidt, actress Wendie Malick and others in supporting the Humane Society of the United States.
Brit Morin recently shared her insights on media, tech and the future of the Internet at a fun pop-up meet-up for UNIQLO San Francisco.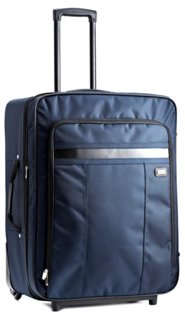 Stratum 27″ Mobile Traveler, Ink
This compact-yet-large wheeled bag features a push-button locking handle system that extends to 38″ along with extremely durable in-line skate wheels, …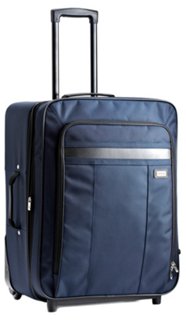 Stratum 24″ Mobile Traveler, Ink
This compact-yet-large wheeled bag features a push-button locking handle system that extends to 38″ along with extremely durable in-line skate wheels, …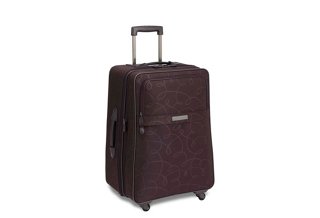 Pirouette by Barbara Barry 24″ Traveler
Click Pin it to share this product on Pinterest! The exterior of this wheeled …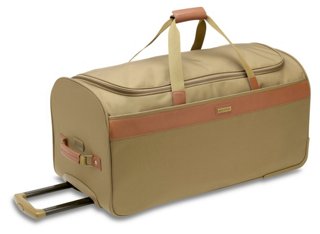 Intensity 30″ Traveler Duffel, Coffee
Click Pin it to share this product on Pinterest! This large, 30″ model is crafted …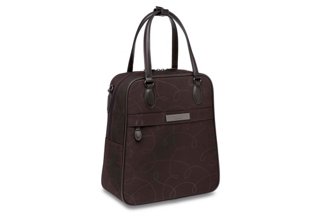 Pirouette by Barbara Barry Perfect Tote
Click Pin it to share this product on Pinterest! There's a reason this model …