Kindle Paperwhite a hit with reviewers
Publication Date 2 October 2012
Kindle Paperwhite has been described as the best e-reader on the market. Photo: AFP As Amazon's latest e-reader, the Kindle Paperwhite goes on sale, the first reviews are in and the news from the leading tech blogs is that it's a winner. Mashable proclaimed it the best e-ink screen you can buy, while Tech Crunch says the Paperwhite "Is a beautiful device, plays catch-up and arguably surpasses the Barnes & Noble Nook Simple Touch with Glowlight." Even Cnet, which was critical of its weight (7.5oz) and lack of memory expansion said: "For the moment, the Kindle Paperwhite has jumped to the head of the e-reader pack. It may not be perfect, but it's definitely the Kindle a lot of people have been waiting for." The new Kindle's chief competition is the Nook Simple Touch with Glowlight, launched in April, by Barnes & Noble. The first electric ink e-reader to have an illuminated screen — meaning that you could use it indoors or outdoors in darkness and in light — it quickly set the standard and has gained market share. In anticipation of Amazon's latest device, Barnes & Noble cut the price of its e-reader to $119, the same as the Kindle Paperwhite, and highlighted the fact that unlike Amazon's device it ships with a power cable and ad-free browsing as standard…MORE
Click here to read the rest of "Kindle Paperwhite a hit with reviewers".
Kindle Paperwhite has been described as the best e-reader on the market. Photo: AFP

As Amazon's latest e-reader, the Kindle Paperwhite goes on sale, the first reviews are in and the news from the leading tech blogs is that it's a winner. Mashable proclaimed it the best e-ink screen you can buy, while Tech Crunch says the Paperwhite "Is a beautiful device, plays catch-up

and arguably surpasses the Barnes & Noble Nook Simple Touch with Glowlight."
Even Cnet, which was critical of its weight (7.5oz) and lack of memory expansion said: "For the moment, the Kindle Paperwhite has jumped to the head of the e-reader pack. It may not be perfect, but it's definitely the Kindle a lot of people have been waiting for."
The new Kindle's chief competition is the Nook Simple Touch with Glowlight, launched in April, by Barnes & Noble. The first electric ink e-reader to have an illuminated screen — meaning that you could use it indoors or outdoors in darkness and in light — it quickly set the standard and has gained market share. In anticipation of Amazon's latest device, Barnes & Noble cut the price of its e-reader to $119, the same as the Kindle Paperwhite, and highlighted the fact that unlike Amazon's device it ships with a power cable and ad-free browsing as standard.
Though also $119, the Kindle only ships with a USB cable and ad-free browsing is a cost option. Both devices have 2GB of internal storage but the Nook has an SD expansion slot so that memory can be increased to 35GB. The Kindle cannot be expanded but it does feature free cloud storage for all Amazon-purchased content. However, for the early reviewers at least it is the quality, resolution and sensitivity of the Kindle's screen that makes it the best on the market.

Facebook Comments:
Kristin Davis and Tanya Powell have both worn this dress by Karen Caldwell Design in the matter of a week. Who do you think wore it best?
See some of the most elegant men and women to attend the 2013 San Francisco Symphony opening gala, celebrating the Symphony's 101st season.
The Junior League of San Francisco's 18th Annual Home Tour for 2012 is taking place in San Francisco's beautiful Presidio Heights neighborhood.
Ysabella Brave, the talented young performer who became a YouTube sensation a few years ago, has been experiencing a terrible illness. We're hoping the best for her!
Lisa and Doug Goldman recently hosted a small gathering for San Francisco Symphony patrons in anticipation of the 2012 Symphony opening gala.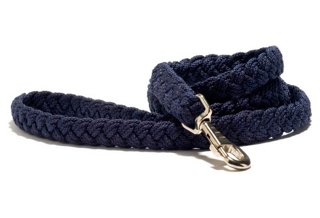 Mascot Knot Lead, Navy
Click Pin it to share this product on Pinterest! For city-chic or island-bound hounds, this familiar …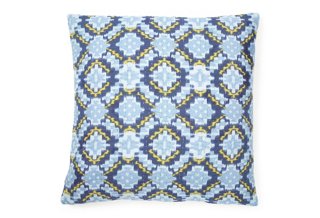 24×24 Kantha Pillow, Blue Dijon
Click Pin it to share this product on Pinterest! This vibrant pillow was designed by …

S/4 Cyan-White Tapers
The Pageant "Striped Taper" candles are a design classic, first created nearly twenty years ago by Ana Candles. With inlaid stripes of alternating …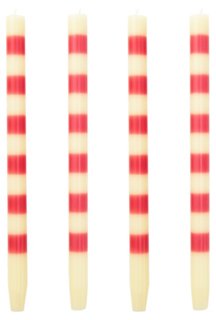 S/4 Ivory-Raspberry Tapers
The Pageant "Striped Taper" candles are a design classic, first created nearly twenty years ago by Ana Candles. With inlaid stripes of alternating …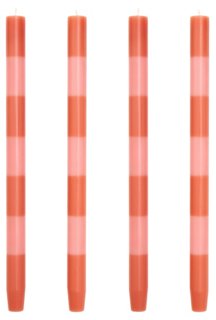 S/4 Guava-Pale Pink Tapers
The Pageant "Striped Taper" candles are a design classic, first created nearly twenty years ago by Ana Candles. With inlaid stripes of …