Apple iPad mini makes low key debut in Asia
Publication Date 7 November 2012
Fortune Magazine recently celebrated the top 40 rising stars in business at their annual "40 Under 40″ event in San Francisco.
The San Francisco Fall Antiques show takes place at the Fort Mason Center's Festival Pavilion, October 25th – 28th, 2012.
The glamorous wedding of Vanessa Traina and Maxwell Snow, held at Danielle Steel's San Francisco home, is featured this month by Vogue.
Chanel and Mrs. Susan Casden recently presented the Cruise 2012/13 collection in Beverly Hills.
Uniqlo recently opened its first West Coast store at 111 Powell Street in San Francisco with a splashy opening party and dinner.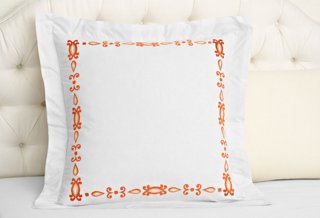 Ikat Euro Sham, White/Coral
Chic, ikat-inspired embroidery on four sides finishes this exquisite Egyptian cotton percale Euro sham, woven in Italy and artfully embroidered in the …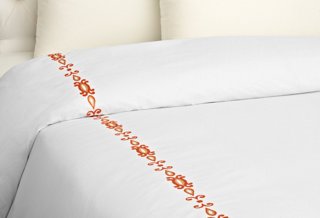 Queen Ikat Duvet, White/Coral
Chic, ikat-inspired embroidery finishes this exquisite duvet cover. Made from the finest Egyptian cotton percale, this duvet cover is woven in Italy …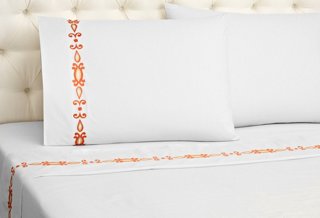 Queen Ikat Sheet Set, White/Coral
Chic, ikat-inspired embroidery finishes this exceptionally refined Egyptian cotton percale sheet set, woven in Italy and artfully embroidered in the USA. …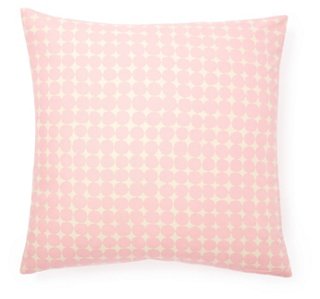 Mini 20×20 Dots Pillow, Pink
This chic pillow would be a sophisticated addition to a kid's room, but is versatile enough to go in any room …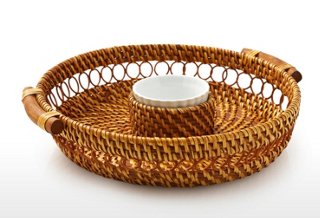 Set of 4 Seychelles 2-Pc Chip/Dip Trays
Perfect for entertaining indoors or out, these versatile, hand-woven trays, made from all-natural rattan, are just as functional as …