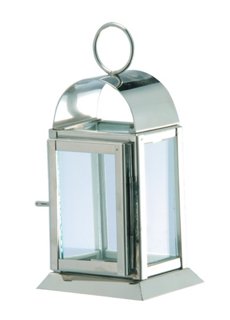 An arched silhouette, rendered in gleaming stainless steel, gives this stunning lantern a hint of modern appeal.
Available from One Kings Lane
Price: $ 15.00


Can't get enough of the latest and greatest of SFLUXE? Please like us on Facebook and follow founder Damion Matthews on Twitter! And for more exclusive pics from the social scene, follow us on Instagram.
MORE FROM SFLUXE >>